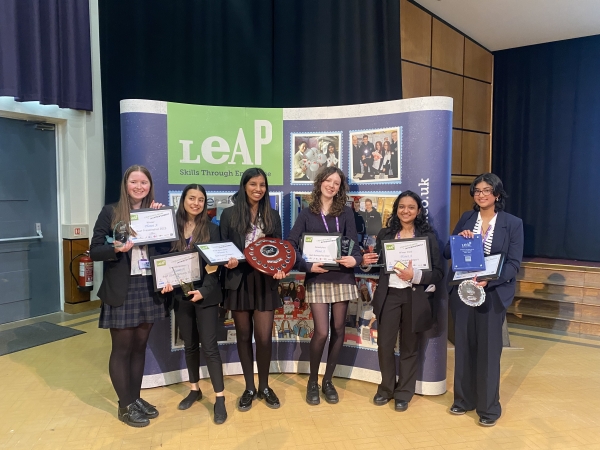 LEAP is a registered charity and 'not for profit organisation', which supports schools and mentors their students in setting up a business for an academic year.
Students practise decision-making and problem solving: they develop interpersonal skills, work as member of a team & become self-managers.
By participating in the LEAP programme, seminars and competitions students gain confidence and employability skills so are better prepared for employment or University interviews. Some even use this insight as a stepping-stone to developing their own Business.
Students (aged 14-19) raise their own share capital, chose and make or buy a product, write a business plan and market the product or service. At the end of the process, they present their company results to a panel of Business Advisors alongside an Annual Report and Financial Accounts.